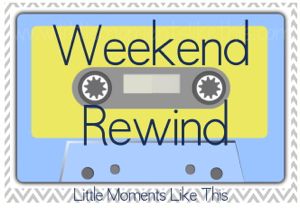 Guess what? My last post was last week's Weekend Rewind!..... It was a busy week, I worked 50 hours. Again. Nothing exciting here.
But my weekend was pretty fun.... read on!
Brandon was out of town all weekend. He finished his finals earlier this week, and went to visit his family and friends in middle Tennessee.
My good friend Melaina came to see me, (she actually came in town for a residency conference, but also to see me) and we stayed up late Friday night watching Grey's Anatomy and talking about pharmacy, pharmacists, and how good life is. It was just like the old days!
The good old days, as previously mentioned. We were on the White Coat Ceremony Red Carpet!
Saturday, my Mom and my Grandmother came to visit us. Kelly and I went ahead and gave them their Mother's day presents.
Of course, we had to go outside for a little picture session! After spending time at the house, we had a yummy lunch at Jason's Deli- one of our favorites!
Saturday night, I got to babysit Anniston while Kelly and Brandon went on a date. We had so much fun playing, and I got to rock her to sleep, which is always my favorite.
Sunday morning, we had a little photo shoot with Anniston. Part 1 of 3, probably. More details later- but just know it's gonna be amazing!
The rest of the day Sunday, we just played with Anniston, edited pictures, and relaxed.
We decided to give Anniston a bath outside so we could all enjoy the beautiful weather- and she enjoyed it thoroughly!
Now, I'm just enjoying my final moments with the house and the bed to myself before Brandon comes home tomorrow. I kind of enjoy being able to watch whatever I want and spread out when I sleep. But after a day or two, I'd much rather have him by my side even if I have to watch Star Trek and share the bed with him and two furry creatures.